Going Green With Your Home Plumbing System
If you are looking for ways to be a bit more "green"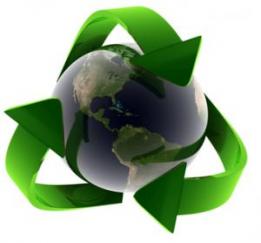 with your plumbing, there are a few suggestions that can help you save money and contribute positively to the environment. The first thing you can do is replace the current fixtures in your kitchen and bathroom with low-flow options. There are low-flow toilets that will help conserve water as well as help you save on your water bill. There are also low-flow shower heads that can decrease the amount of water used by 70 %. Low-flow options are a great way to conserve water and do your part to help the environment. Our Coronado, CA plumbers will be happy to advise on a greener system, and they are available to install your low-flow fixtures.
---
Unclogging Your Garbage Disposal
Garbage disposals can be temperamental, and sometimes the smallest piece of debris can cause them to jam up and stop working. When you go to turn on your garbage disposal and nothing happens, this usually means that there is something lodged in the drain trap. This issue can be easily remedied with a few steps. You will want to disconnect the drain trap that is located on the side of the disposal. Once the trap is removed, you will be able to determine whether there is debris stuck in the trap. If so, you simply remove the debris and replace the trap. Your disposal should run smoothly after this. If you are still having issues, you will want to contact one of our Coronado, CA plumbers for assistance.
---
Copper Re-Piping
If you are a homeowner who is currently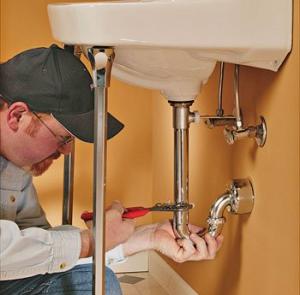 using galvanized pipes, you may have noticed that there is low water pressure when you take a shower, run the sink, or flush the toilet. You may also be experiencing yellow or rust-colored water. This is a sign that your galvanized pipes are eroding and need to be replaced. While many homeowners are removing their copper piping and replacing it with newer materials, there is a process that is called copper re piping that replaces galvanized pipes with copper pipes. Copper pipes are free of lead and they are biostatic, so they are safe from harmful bacteria. If you would like to replace your existing pipes with copper pipes, our professional plumbers can help.
Plumbing issues can range from a small leak to a burst pipe that can cause flooding and damage to your home. Our Coronado, CA plumbers are there to assist you with all of your plumbing needs, no matter how big or how small. We provide excellent customer service and your satisfaction is guaranteed. You can contact us twenty four hours a day, seven days a week, and we will be happy to assist you.